Get activity badge
Get activity badge subtitle
You got, you got the treasure - Sampo. What is the story of Sampo?


Pohjola's witch Louhi came to Seppo Ilmarinen. She asked from Seppo Ilmarinen to build a machine. But not any kind of machine, oh no. This machine had three jobs: make flour, salt and gold. Everything that s human could need.


So Ilmarinen made it. He worked without sleep three nights and three days. He wanted that Sampo could bring joy everywhere in the world. But Louhi did not agree. She kept it herself and put it behind nine locks. Sampo belongs to her and only for her.


What do you think? Does Sampo belongs to her who wanted it or the one who made it?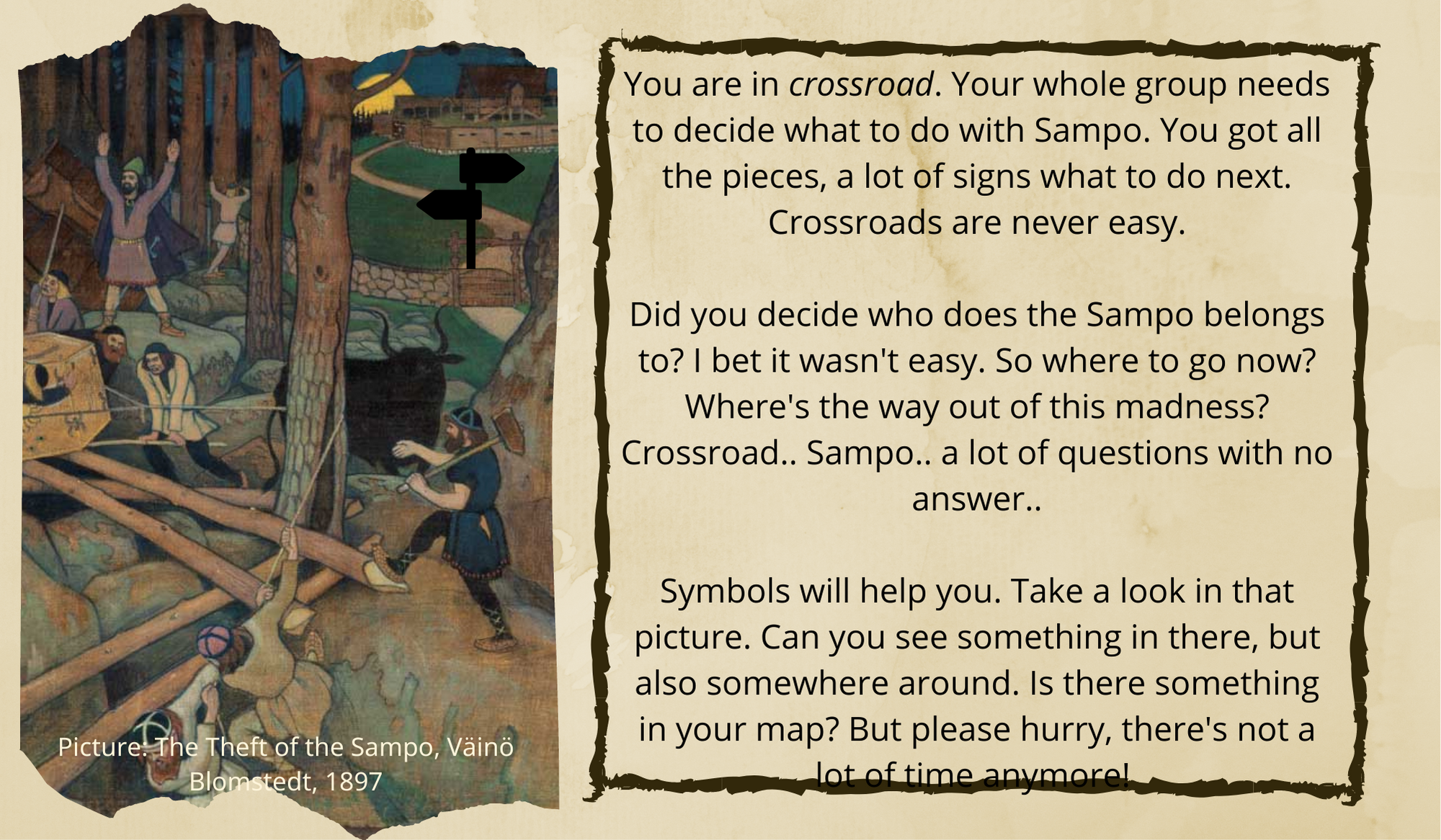 Tasks
Task no. 1
Issued by organiser or scanning QR code
Crossroad.. Is there anything that could help you? I see a detail in this map and a picture above. Can you see it?